µLight Software
We propose several softwares to control our µLight sources and exploit the images obtained with some of the illumination structuring techniques.
µLight CS

Full control (intensity, color) of a 59 pixel source

Compatible with Gen II, LT2 and LT2+

Very simple programming language

Compatible with Windows XP, 10 Free download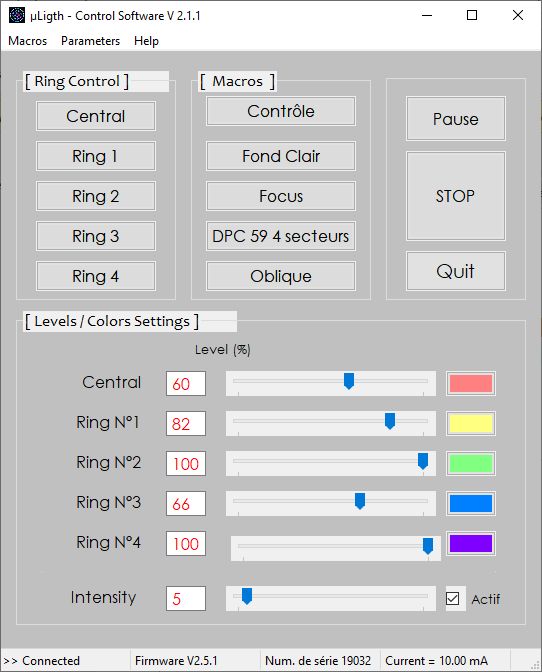 To learn more
Altamira
Software allowing structured transmission illumination for observation according to a few predefined methods (brightfield, anomalous phase contrast, relief contrast, real-time DPC*, four orthogonal image DPC.

Altamira is the only system that allows switching from one observation mode to another without any intervention on the microscope: the change of method is done by simply clicking on a button of the Altamira software.

Altamira works with a µLight source (Gen II, LT2, LT2+) and a USB camera (see details).
*DPC : Differential Phase Contrast
To learn more
OQaPI
The OQaPI software allows to reconstruct very simply phase images from four relief images recorded with µLight.

These relief images can be obtained automatically with Altamira.

OQaPI can be used in combination with the free software ImageJ as a plugin.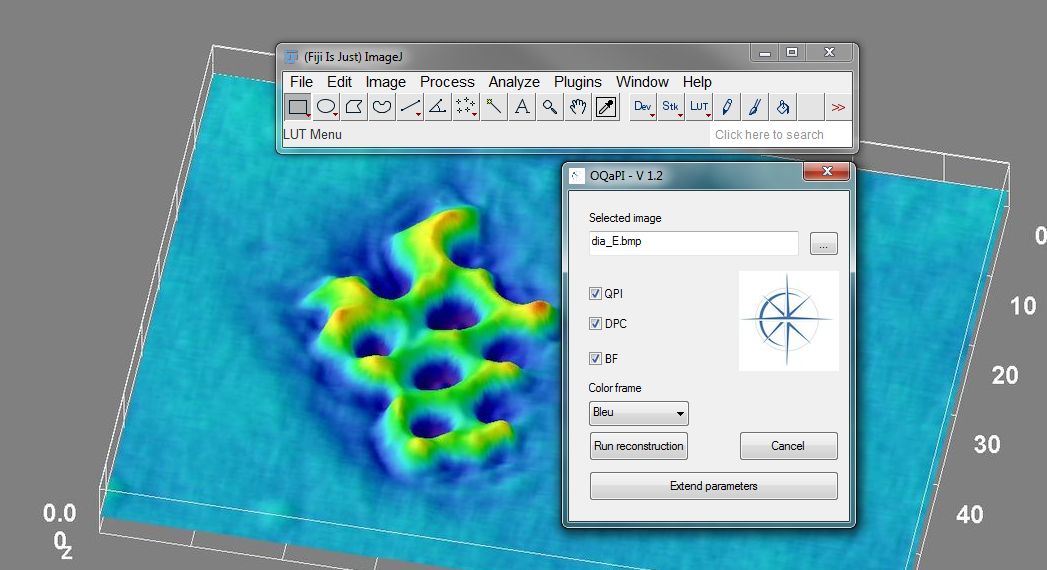 To learn more